Reporting management creates transparency
Project and programme reporting management has never been more critical to making informed, evidence-based decisions by leveraging data analytics and visualisation.
Choose the correct type of dashboard based on your reporting management requirements.
Reporting management requirements
Reporting management technologies
Find out which dashboard technology suits your business based on your stakeholder requirements.
How quickly can dashboards be set up?
How much automation can be embedded?
How fast can one make quick changes?
How easy is it to replicate dashboards?
How easy is it to update a dashboard?
How simple is it to design a dashboard?
How simple is it to load data through dashboard widgets?
How simple is it to change the widgets?
How simple is it to make dashboards available offline?
How simple is it to load dashboards on portable devices?
Managing dashboard development
One can also download static dashboards and interpret information offline in most cases, given no dependency on a SharePoint site or Microsoft Teams. Find out which type of dashboard technology is suitable for your 
We create a reporting centre of information for every client, involving a dedicated hub to gather and organise all the essential data and information for your projects or programmes. This centralised location ensures easy access to the information you need.
Managing reporting channels
Static dashboards are quick to build; they require very little technical preparation and software support and leverage Microsoft PowerPoint or Apple Keynote.
Bespoke reports
You can quickly create fully tailored PowerPoint or Keynote presentations using pre-built shapes and charts to convey a clear message within minutes.
Sharing reports
The static dashboard can be exported as OCR-ready PDF files and emailed to facilitate information distribution across multiple stakeholders to manage their expectations.
Accessibiity
Popular file formats like PDF, PPTX (PowerPoint) or ".KEY" (Keynote) are compatible with mobile devices' Dropbox, Box, and other file-sharing technologies.
Data management
Static dashboards do not introduce a dependency on a sophisticated technical process, such as correlating or integrating multiple data sets or defining data types.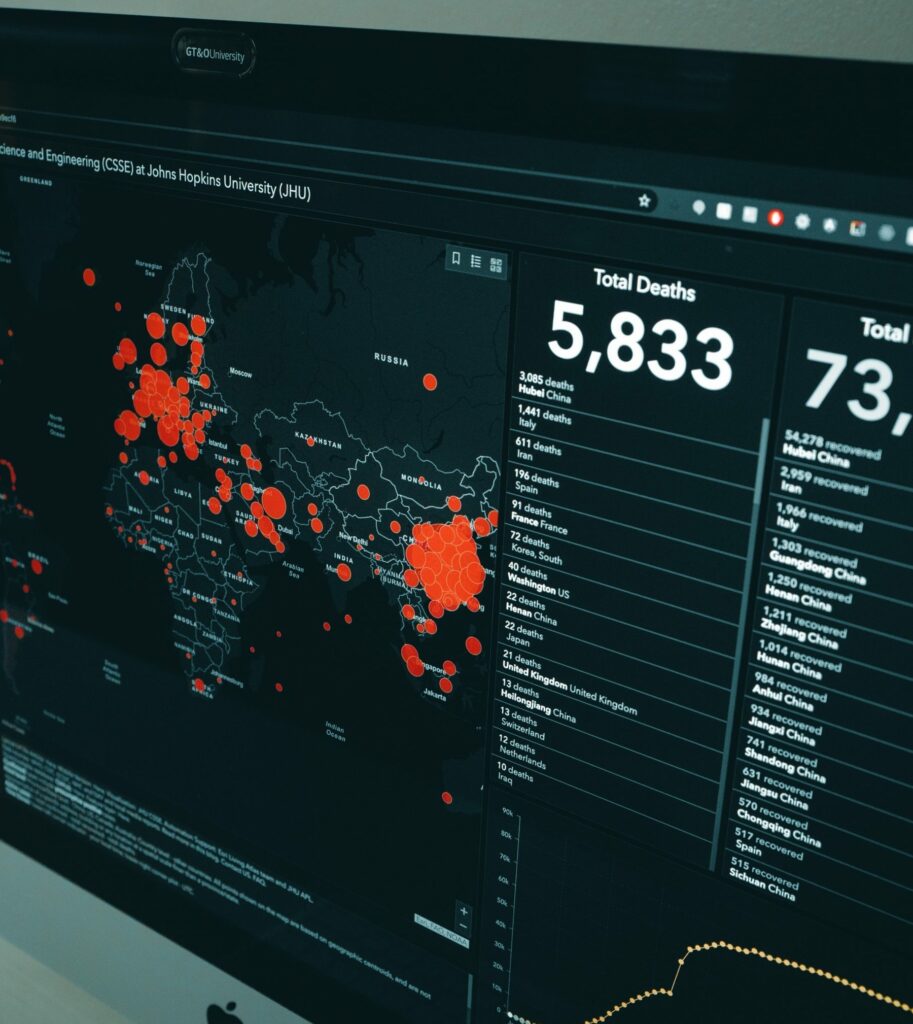 Enable C-suite and CXOs to make informed decisions.
Why is reporting management critical for business success?
Establishing a "single source of truth" is beneficial for any organisation.
Reporting management in private and public sectors
Establishing a coherent information flow simplifies reporting.
Reporting management is an enabler
Requirements elicitation for reporting is a BAU activity.
Managing reporting requirements